Organizing Community Calls using GitHub
Yani Bellini Saibene, rOpenSci Community Manager
rOpenSci
We foster a culture that values open and reproducible research using shared data and reproducible software for everyone built by everyone. And we do it by creating technical and social infrastructure.
Creating a suite of carefully vetted, federated R software tools.
Making the right data, tools and best practices more discoverable.
Nurturing a welcoming and diverse community.
Building capacity of software users and developers and fostering a sense of pride in their work.
Promoting advocacy for a culture of data sharing and reusable software.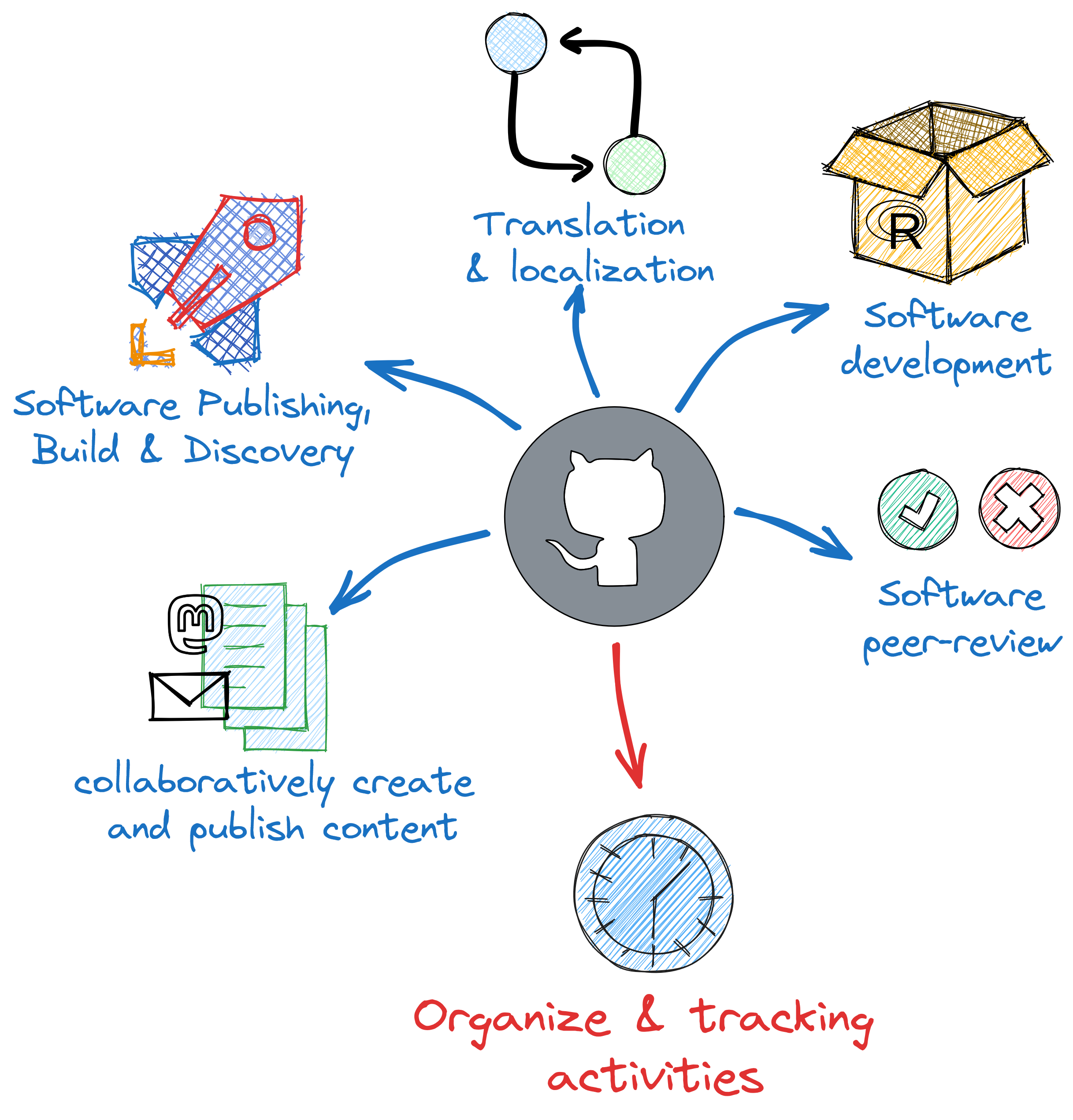 Why GitHub?
Meet your members where they are
Diferent levels of notifications (email, slack integration).
Transparent and open (public repo).
No need for onboarding or …
… good first contribution using the platform (important if you want to develop/review software)
¡Gracias, Thank you!